Yoga Sessions and Gym Classes
Our classes help people change their lifestyle and reach their goals through
the scientific application of nutrition, cardiovascular exercise, and strength training.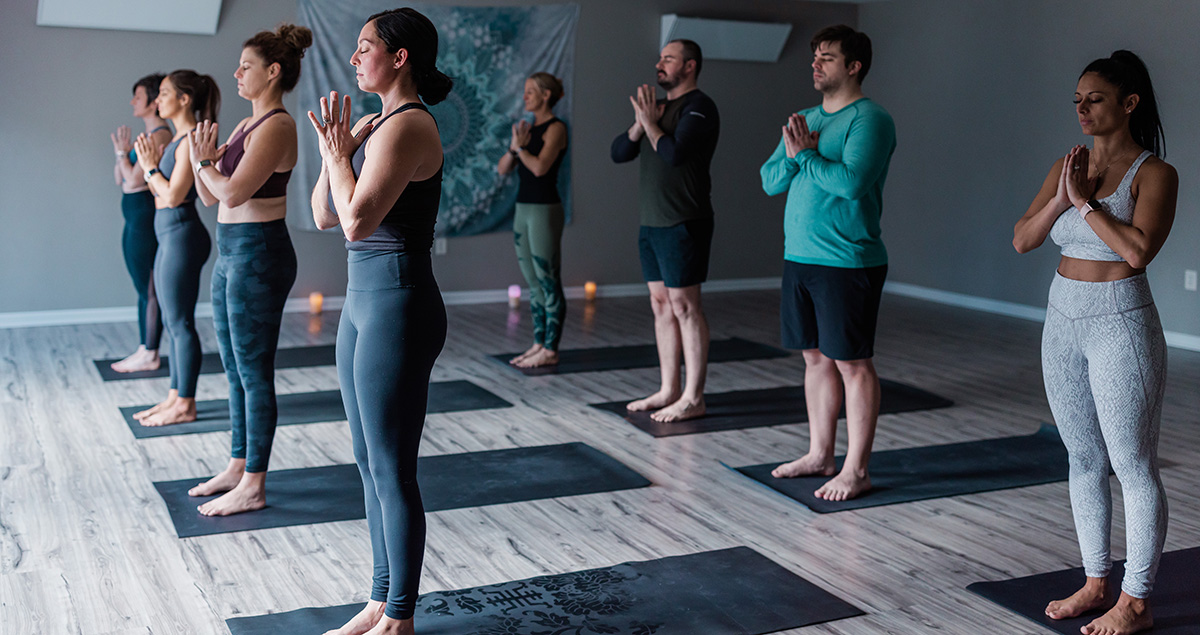 Gentle
Yoga
Students will be introduced to the fundamentals of breath and basic yoga postures, as well as proper alignment and safe transitions between postures. You will build strength, flexibility, balance and body awareness while calming your mind. This class is for all levels, but is ideal for beginners and students wanting a refresher course in the basics. Bring a yoga mat, towel, and water to class.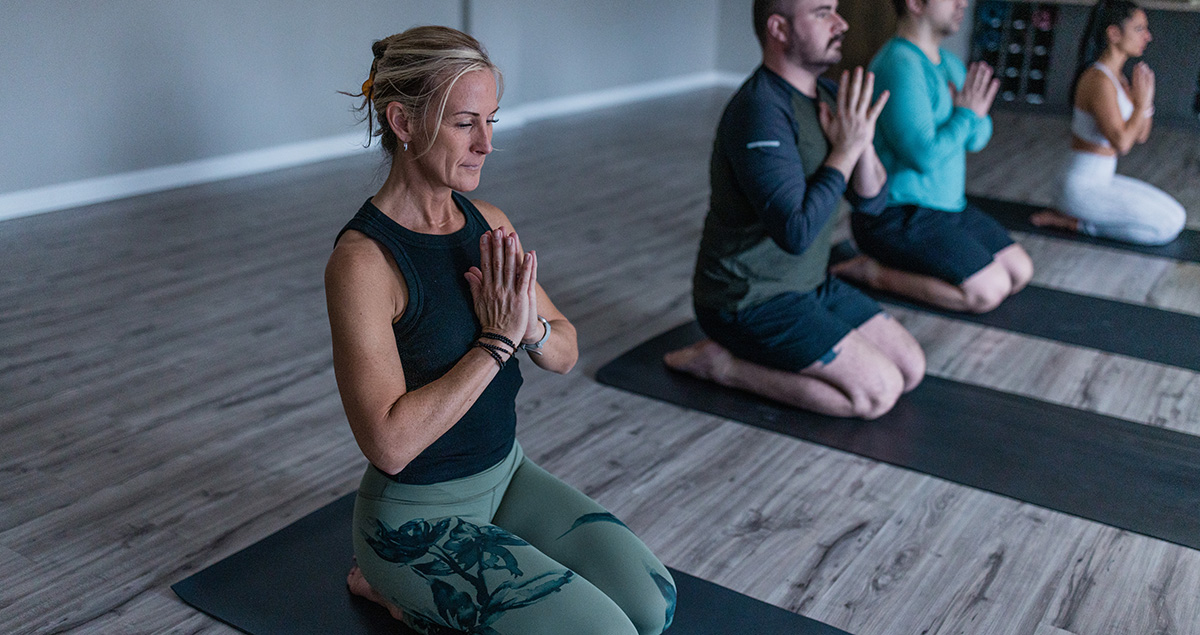 Slow Flow &
Restore
This class merges the best of two worlds. This class will move you through a gentle vinyāsa flow leading you into restorative postures to relaxation recharging you for the week ahead. It will reinvigorate, relax, and restore the mind, body, and spirit in the infrared heated room to 90º. Please bring your own mat, towel, and water. For all levels and anyone new to yoga. Great for PTSD, trauma, and anyone needing TLC and healing.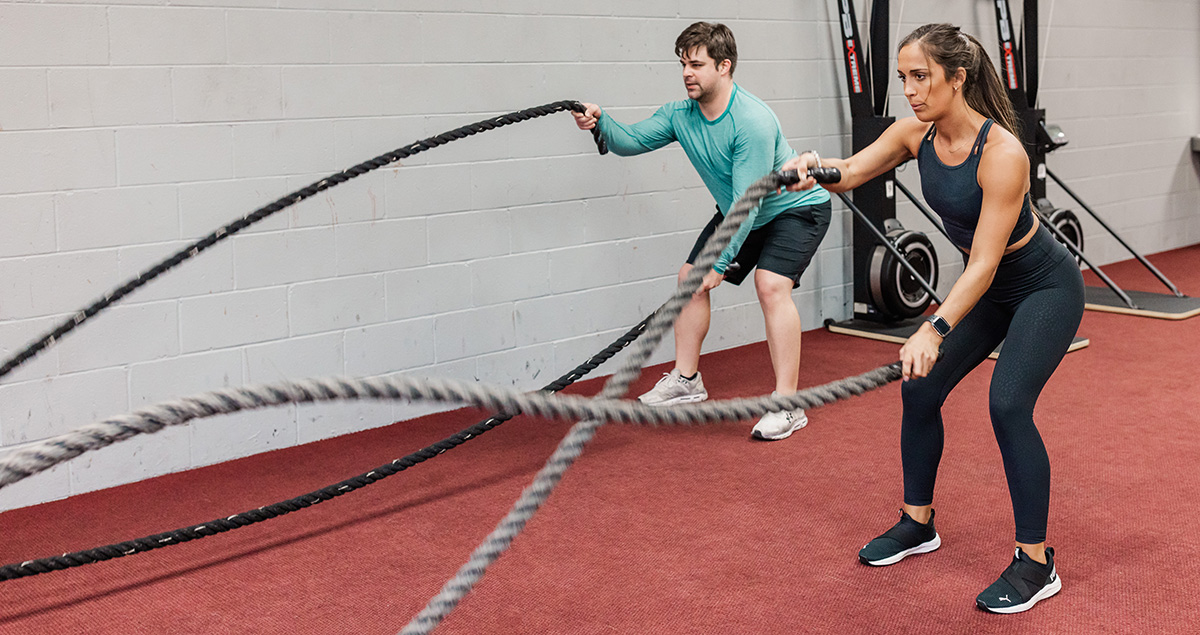 Total Body

Bootcamp

Turn it up with this intense 50 minute total body class in the gym using dumbbells, balls, bars and your body weight to take you to your limit. This class is not for beginners or someone with injuries. The certified instructors will offer modifications, so you can take it to your edge. Please arrive 5 minutes prior to class and bring a towel and water.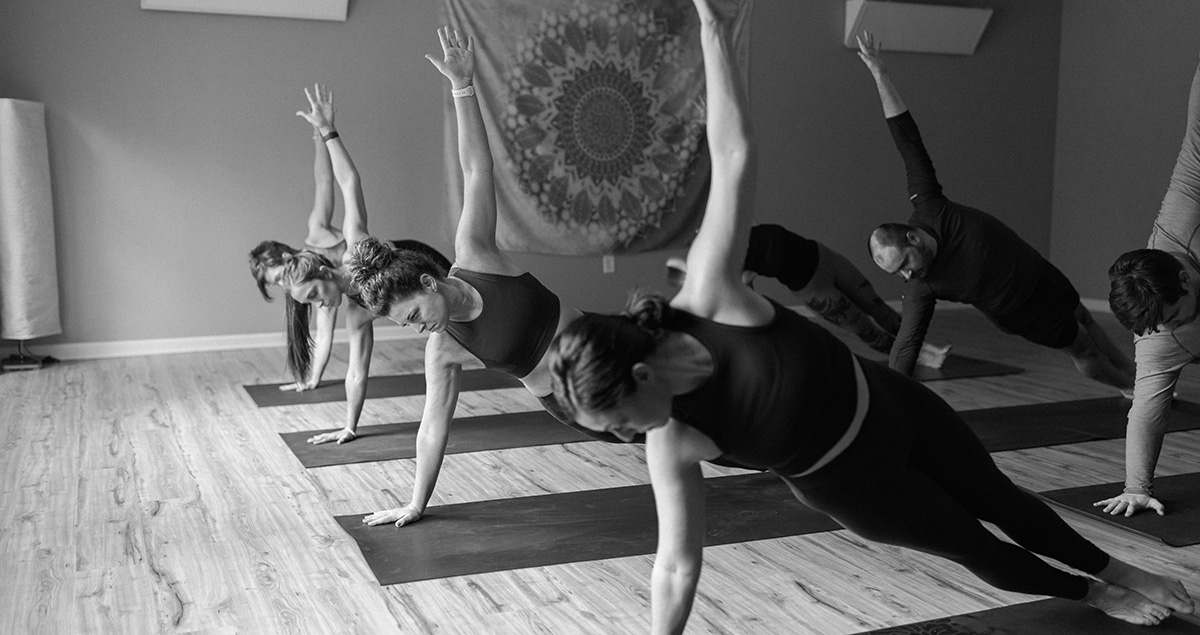 Hot Power
Yoga
Let your muscles warm up and lengthen as you experience this energetic power flow in infrared heat. The room is heated to 100º. Instructors use traditional and non-traditional yoga using their own creative and individual style making every class personal, welcoming, and motivating. You will build strength, flexibility and mindfulness challenging you every step along your journey. Please remember to bring a towel, water, and a yoga mat. Open to anyone with a familiarity to yoga.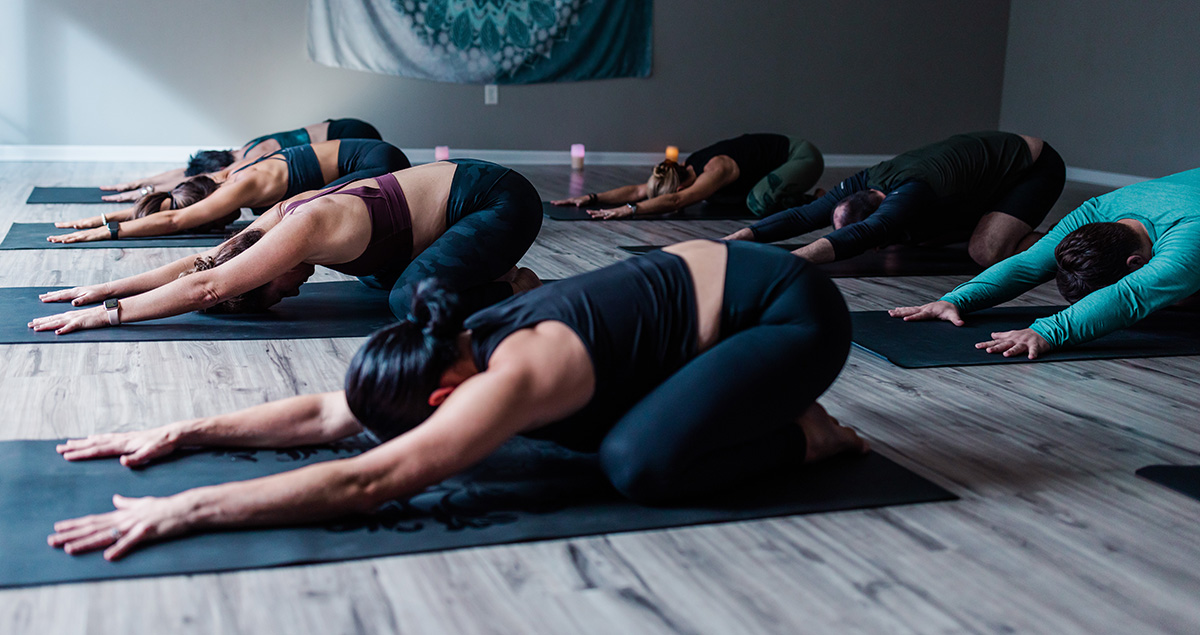 Slow Flow

Yoga

One hour of sequence postures that connect breath and movement. This warm vinyāsa slow flow ends with restorative postures weaving you through a guided meditation. The first 40 minutes is a vinyāsa slow flow followed by a 20 minute guided meditation. The room is heated by infrared heat to a comfortable 85-90º. It will energize, strengthen, tone, and connect the mind, body, and spirit! Please bring a towel, water and mat.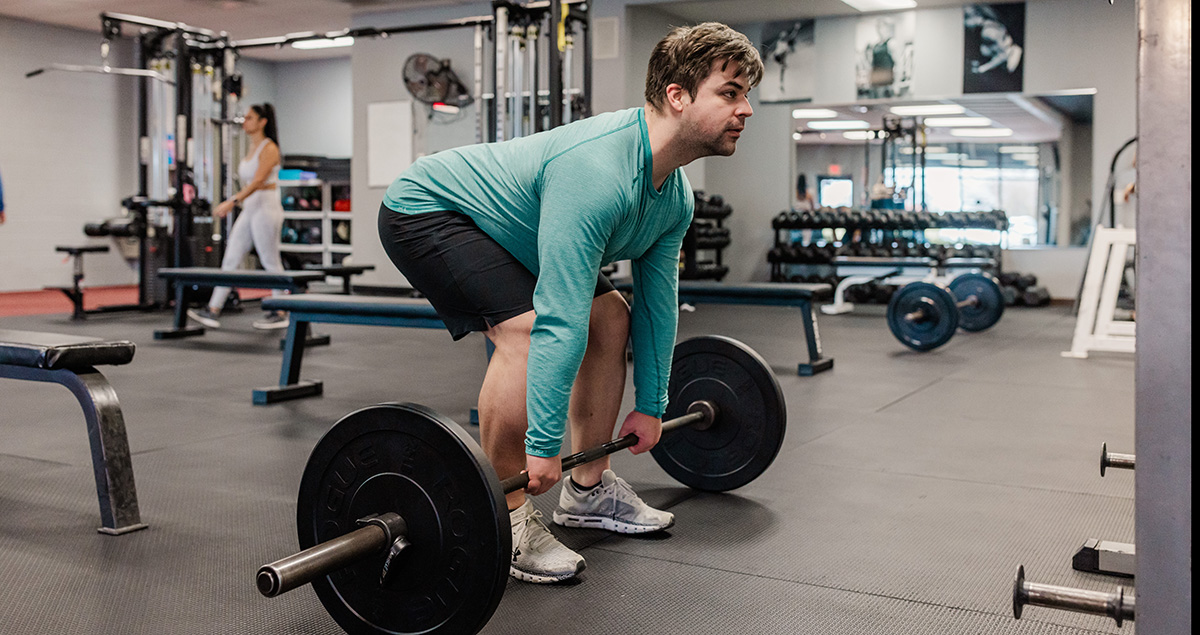 Strength

Training

This class is designed to help tone and fine tune your major muscle groups. We will keep your muscles guessing using functional moves and super-sets, always mixing it up to prevent periodization. If you are looking to gain strength and tone this is the class for you. Not for beginners. Please bring your own towel and water.
Continue Exploring